2012 • Short film • 9 minutes​​​​​​​
Smashing taboos and redefining philanthropy, Payasos L.A. is an organization of gay Latino men who wear clown make-up, go-go dance, and try to make the world a better place for future generations. Rad Queers: Payasos L.A. takes a look at the Payasos' optimistic philosophy as well as their sexy fund-raising parties. "Mr. Los Angeles Leather" 2011 title-holder and Payasos founder Leo Iriarte walks us through the wild world of his happy band of clowns, providing a uniquely personal perspective on this extraordinary group. 
Outfest Los Angeles LGBTQ Film Festival
Outfest Fusion LGBTQ People of Color Festival
Latin@ Queer Film Festival Showcase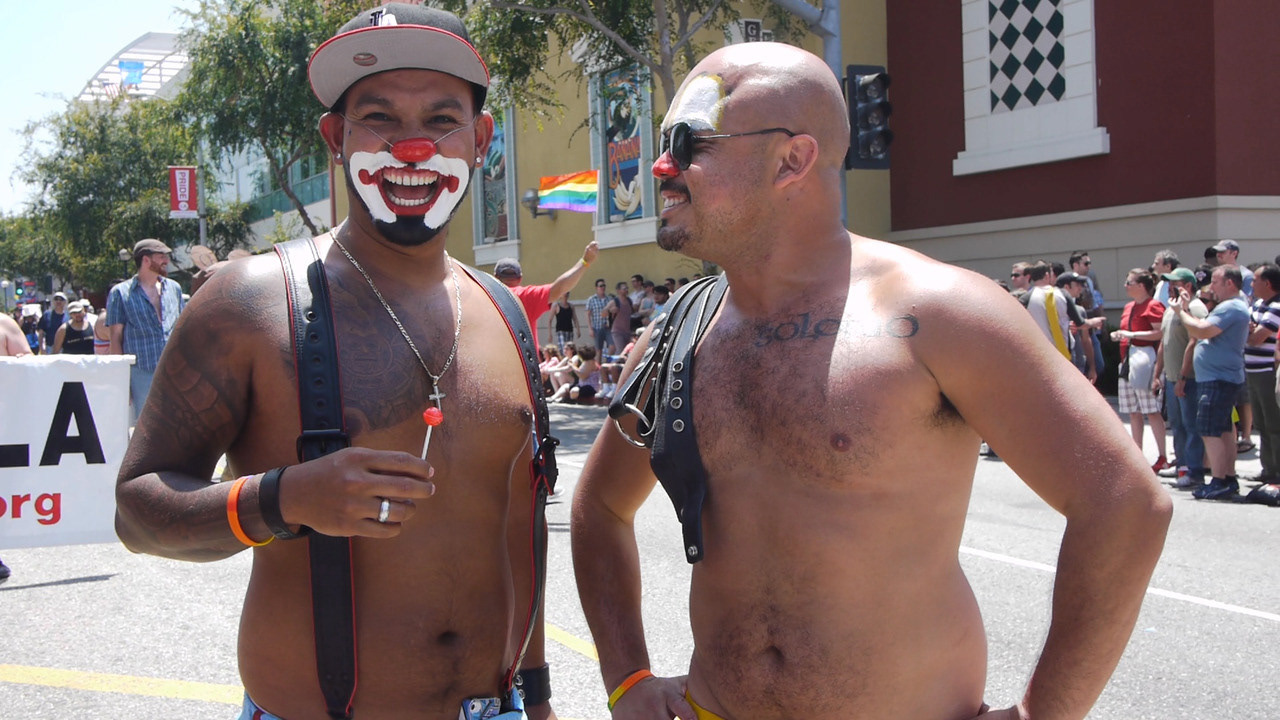 2013 • Short film • 8 minutes​​​​​​​
The second episode of "Rad Queers" shines a spotlight on the fabulous and fearless performance artist/playwright Ian MacKinnon. In his one-man show, 
Gay Hist-Orgy
, MacKinnon guides the audience on an erotic journey through the hidden history of same-sex love, examining homosexuality's impact on "the progress of art, philosophy, culture, and politics" with equal parts insight and wit. MacKinnon also curates Queer Mondays, a monthly non-elitist LGBT variety show at Highways Performance Space in Santa Monica.
2013 • Short film • 8 minutes​​​​​​​
The final episode of "Rad Queers" delves into the ornately patterned worlds of brilliant Chicago artist Edie Fake. Through comics like 
Gaylord Phoenix
, a long-running series about an anthropomorphic bird on a fantastical quest for self-discovery, Fake explores issues of his own trans identity and sexuality. In his solo show at Thomas Robertello Gallery, 
Memory Palaces
, the artist investigates historical Chicago queer and feminist spaces and resurrects them with a brilliant Utopian spin!